CELLiST™ BASAL Media
for CHO cell lines

High-performance, chemically-defined media, free from any animal-derived ingredients

Cell Culture Media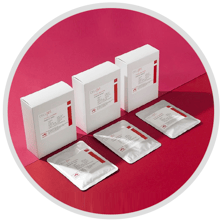 CELLiST™ BASAL Media, designed for Chinese Hamster Ovary (CHO) cell lines, is the culmination of Ajinomoto's 30+ years of experience in amino acid technology and the cell culture media industry. These chemically-defined media, offered under the CELLiST™ brand, are meticulously formulated without any animal-derived ingredients. Within the CELLiST™ product line, BASAL CHO MX growth medium provides a well-balanced combination of amino acids and essential nutrients, ensuring robust cell growth and maximum productivity in biologics manufacturing. CELLiST™ serves as a comprehensive solution for all your biologics manufacturing needs.

CELLiST™ BASAL CHO MX, our newest basal medium, was developed in collaboration with KBI
Biopharma and JSR Life Sciences. This partnership leveraged KBI's expertise in upstream cell culture processes to achieve optimal performance. This transformative, chemically-defined, and animal origin-free medium significantly enhances the performance of CHO cell lines, unlocking exceptional productivity levels across a variety of cell lines.

Does not contain thymidine or hypoxanthine.
Does not contain L-glutamine source.
Does not contain sodium bicarbonate.
Contains 6.2 g/L Glucose.
Contains Poloxamer
Properties & Specifications
Chemically-defined, protein-free medium without any animal-derived components, hydrolysates, extracts or other undefined components.
Suitable for all CHO cell lines including CHO-M, CHO-GS, CHO-K1, CHO-S and CHO-DG44.
Suitable for batch, fed-batch, and perfusion cell cultures, at any scale.
High performance in both cell growth and protein production.
Test samples as well as bulk size orders are available.
Flexible application for easily replacing any existing media platform.
Manufactured in a cGMP-complied factory.
| Model No. | Basal CHO MX |
| --- | --- |
| TYPE | |
| Package Size | 23g (1L Media), 1.15kg (50L Media) |
| With Additives | D-Glucose · Poloxamer |
| Without Additives | L-Glutamine · Sodium hydrogen carbonate · Thymidine Hypoxanthine · Insulin and other growth factors |
| Storage Condition | 2°C to 8°C, dark and dry |
| Shelf Life | 24 Months |
| Use | Intended for GMP use |
Performance

Below are cell culture performance results for CELLiST BASAL CHO MX Medium and several other commercially-available media. The fed-batch process was performed using ambr15.
Product Information & Ordering
| Format | Catalog Number | Packaging | Qty in Package (Dry Powder) | Volume (After Reconstitution) | Material Description |
| --- | --- | --- | --- | --- | --- |
| | | | | | CELLiST Basal Media BASAL CHO MX (23g) |
| Powder | | | | | CELLiST Basal Media BASAL CHO MX (1.15kg) |
OnDemand Webinar
CELLiST BASAL CHO MX: High-Productivity Cell Culture Medium for CHO Cell Bioproduction
We are excited to have a speaker from our affiliate company, KBI Biopharma, a global CDMO, present on the new high-productivity cell culture medium.
In recent years, better understanding of CHO cell metabolism has resulted in rapid improvements of cell culture medium formulation resulting in better cell culture performance.
This presentation will focus on the development and performance of the newly launched CELLiST BASAL CHO MX medium. Scientists from KBI Biopharma and JSR Life Sciences have leveraged their process development expertise to develop a unique cell culture medium formulation which has demonstrated better cell culture performance and higher productivity.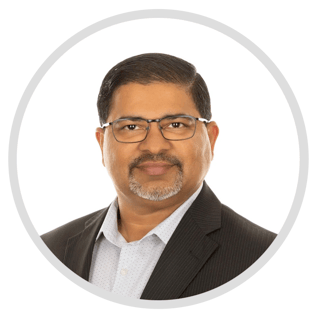 Speaker: Atul D. Joshi Ph.D., Principal Scientist - Upstream Process Development