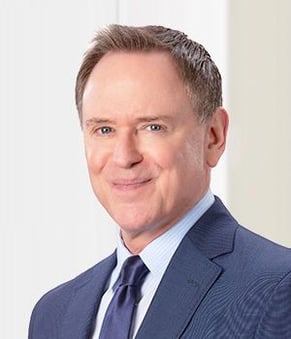 Mark W. Womack
CEO, KBI Biopharma & Selexis
An organization builder with a track record of delivering unprecedented growth and profit in every role, Mark W. Womack is the Chief Executive Officer of KBI Biopharma. Before joining KBI, Mark served as CEO and Managing Director of Stelis Biopharma. There, he led the build and qualification of a state-of-the-art vaccine facility for DS and DP, producing the world's only 2K viral vector batches of the Sputnik Light vaccine and the generation of over $200M in new sales. He also led the development and implementation of Stelis' operations infrastructure as a newly formed pure-play CDMO and the generation of a robust business development pipeline for its three facilities and end-to-end biologics CDMO offering.

Before that, Mark was the CBO for AGC Biologics, where he led the organization to nearly a 300% increase in new sales in just two years. He also drove the acquisition of many of the top Large Pharma companies into the AGC Biologics Client portfolio and led numerous major initiatives that achieved step changes in key indicators of AGC's client program delivery success.

Prior to joining AGC Biologics, Mark served over 20 years as a management consulting industry leader and C-level client advisor, guiding many of the world's renowned companies to achieve record highs in revenue and profit—while leaving behind a Fortune 500 list of stronger leaders.

Mark began his professional journey by leading a succession of U.S. Navy units to unprecedented results, including serving as a combat center leader on a destroyer-class ship. As Director of Training and Development for one of the world's premier military technical training facilities, his command prepared many service personnel for key roles in the Desert Storm conflict. He was recognized with numerous of the Navy's highest honors during his military career.

As an inspiring visionary and expert strategist, Mark has been quoted as a key source in The New York Times, Fast Company, and many other major global media outlets. He has also been the keynote speaker on Achieving Disciplined Execution at major corporate events around the world.

Mark holds a Master's degree in science from Chapman University and a Bachelor's degree in science from Southern Illinois University, Carbondale. He also attended Harvard Business School's Executive Education Program on Leading Professional Service Firms.