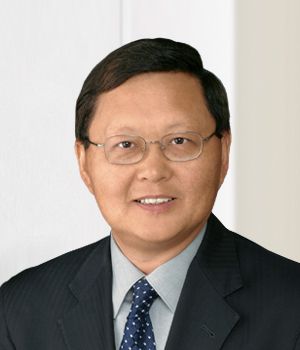 Jason Yuanxin Zhang, Ph.D.
Head Corporate Venture Fund
Dr. Zhang brings to JSR extensive experience in international equity markets focused on the life sciences, having held multiple leadership roles with Prudential Equity, BMO Capital Markets, and Edison Group. He also served as Senior Vice President, Corporate Strategy, at Medisun Holdings, and most recently with Humanwell Healthcare Group, serving as Chief Operating Officer and Managing Director, International Investment and Business Development.
Prior life sciences work includes several research positions with Eli Lilly and holding Board positions with several biotech companies, including Mirata Pharmaceuticals and Denovo Biopharma.

Dr. Zhang holds a Ph.D. in Botanical Sciences (Plant Pathology-Cell, Molecular, and Neurosciences) from the University of Hawaii, an MBA from Indiana University Kelly School of Business, and an MS from China Agricultural University in Beijing.