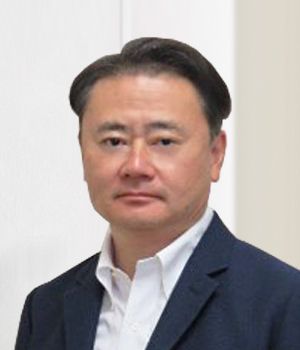 Hideaki Nomura
CEO, JSR Life Sciences Corporation
GM, Bioprocess Dept., Life Science Div., JSR Corporation
Hideaki Nomura joined JSR in 2017. His experience extends over 30 years with various pharmaceutical companies. Prior to joining JSR, Nomura-san was CEO of Fujifilm Kyowa Kirin Biologics Co., Ltd (FKB). FKB is a joint venture company of Fujifilm, a global film company, and Kyowa Hakko Kirin, a Japanese pharmaceutical company that focuses on biosimilar manufacturing and development.
Prior the joint venture, Nomura-san was the head of strategic planning in the field of Nephrology field for of Kyowa Hakko Kirin. He has more than ten years of experiences in portfolio management and product management for research, pre-clinical study, clinical development, manufacturing, and marketing. Nomura-san also held several key positions in the pharmaceutical division of Kirin Brewery Company for formulation development, drug delivery system research, good manufacturing practice and operations.

Nomura-san holds a master's degree in biopharmaceutics from Tokyo University of Science and is he a licensed pharmacist.