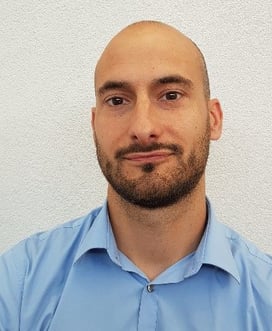 Presenter: Gerald Platteau
Senior Application Engineer
JSR Life Sciences
Webinar
Effective Cleaning and Sanitization of a Protein A Resin

Extending the usable lifetime of Protein A based affinity resins is critical for reducing production costs in high-intensity processes. For several decades, concentrated NaOH solutions have been the dominant method for cleaning-in-place (CIP) and sterilizing-in-place (SIP) of bioprocess chromatography resins.
This webinar will discuss the efficacy of cleaning off proteinaceous fouling from a methacrylate-based Protein A resin for an extensive range of CIP protocols. Furthermore, an in-depth statistical analysis is presented on the cleaning effects of both NaOH concentration and contact time. Together with the impact on DBC retention, this can assist process engineers in developing intensified cleaning strategies. Finally, guidelines are presented for using peracetic acid to sanitize the resin in the event of contamination with spore-forming bacteria.
Fill out the form below to watch on demand!