The Benefits of ChromNeX

Unique Internal Scaffold
With a traditional column, resin compression exists since wall support decreases as the column diameter increases. With ChromNeX, compression is drastically minimized since all resin beads benefit from constant wall support.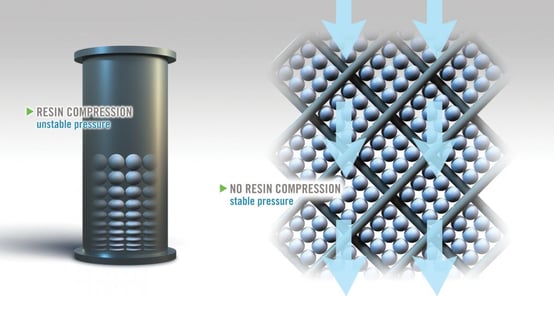 Superior Pressure/Flow Profiles
The normalized pressure gradient for a column increases exponentially as flow-rate is increased. However, a linear relationship is maintained for ChromNeX regardless of the scale or resin bead size utilized. High flow-rates, and ultimately high productivity, is obtainable with ChromNeX.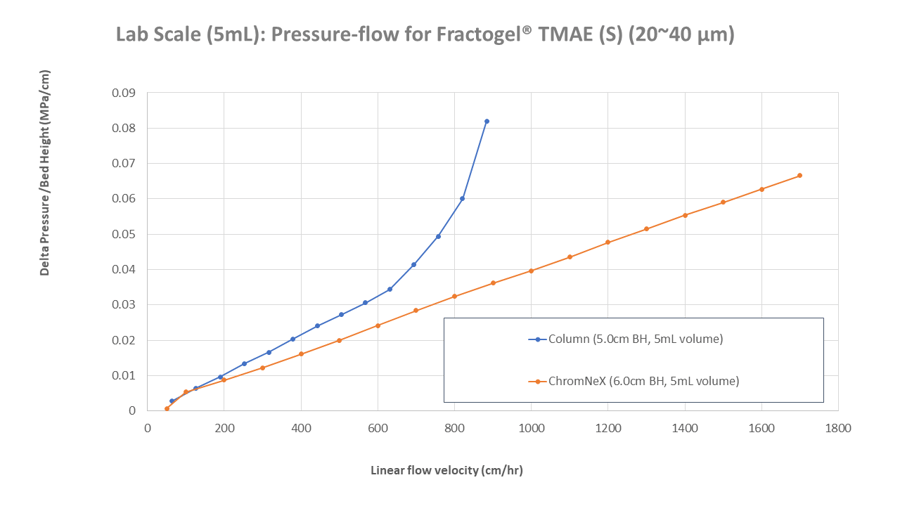 Increased Flexibility
ChromNeX is designed for easy stacking, storage and configuration, resulting in an increase in operational efficiency and flexibility, thereby avoiding column packings, maintenance, and large footprints for column processing and storage.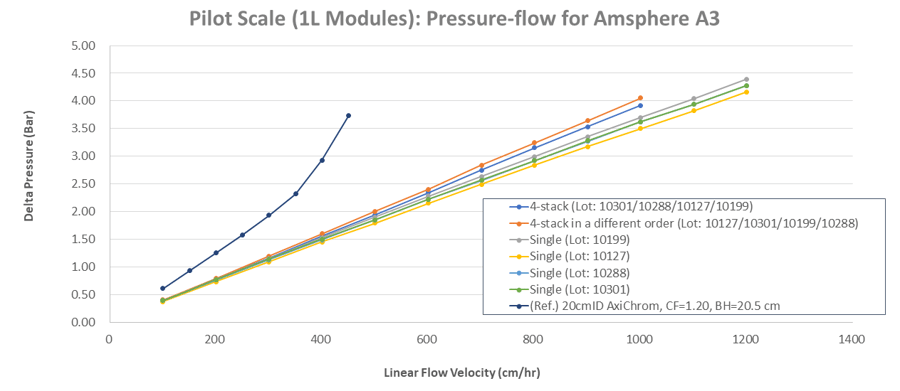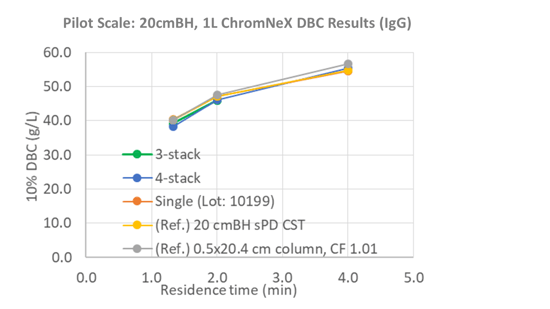 Linear Scalability
In traditional columns, a nonlinear increase in column volume from one diameter size to another is observed since only a limited number of column diameters are offered by manufacturers. Given that each ChromNeX cassette is constant in size, each stacked cassette leads to a linear increase in resin volume with no change to overall pressure/flow profiles. Matching resin volume to protein load volume has never been easier.